1. Product introduction of Potassium Formate
CAS :590-29-4
HS: 2915120000
EINECS: 209-677-9
Molecular Formula: HCOOK
Molecular Weight: 84.12
Another name: potassium fluoro sulfite, Ameisensaeure,Kaliumformiat, potassium fluorosulphite, potassium formiate, Formic acid, potassium salt.
2. Product Parameter(Specification) of Potassium Formate
The main specifications of the current product:
1. 74% liquid products: 200L plastic barrels, net weight 320KG or 1000L IBC barrels, net weight 1600KG.
2. 96.0%MIN, Solid product: packaged in a woven bag with plastic inner and outer, net weight 25KG.

Potassium Formate Solid COA 97%.pdf - Download

Potassium Formate Liquid COA 74%.pdf - Download
For details of product parameters, please contact us.
3. Product Feature And Application of Potassium Formate
1. It is extensively used in oil field industry as drilling fluid with excellent performance;
2. As the camouflage acid in the leather industry;  
3. As reducing agent in print and dyeing industry;  
4. As road snow-dissolved agent, early strength agent of cement paste, and in carbon black manufacture, leaf fertilizer and other industries.
4. Product Details of Potassium Formate
The product of potassium formate liquid is colorless and clear, density of saturated solution is 1.58 g/cm3; and the product of potassium formate solid is white crystal, strong moisture-absorbing performance, reducing, density 1.9100g/cm3, easily soluble in water, non-toxic and non-corrosive.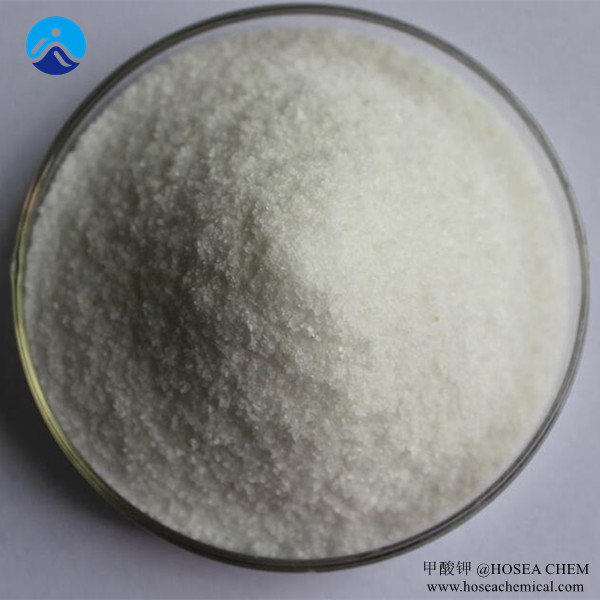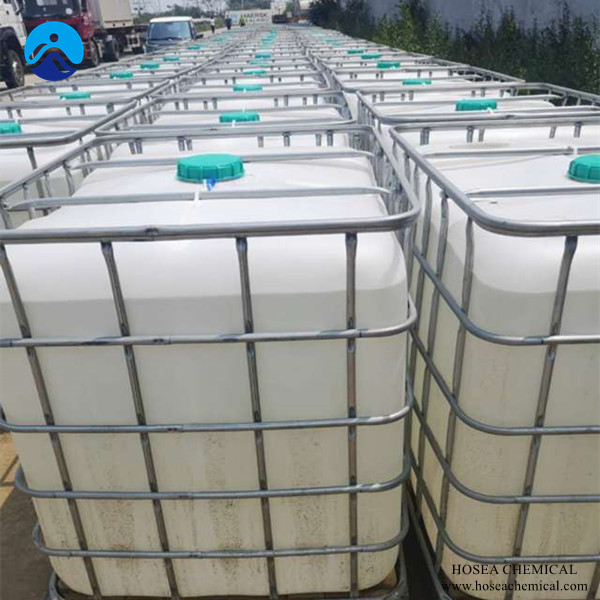 5. Product Qualification of Potassium Formate
With the best prices, good quality, and good service, Hosea Chem® Potassium Formate are highly recognized and praised by our customers. Meantime, we provide technical support of each product and marketing competition survey to help customers further enlarge their business easily.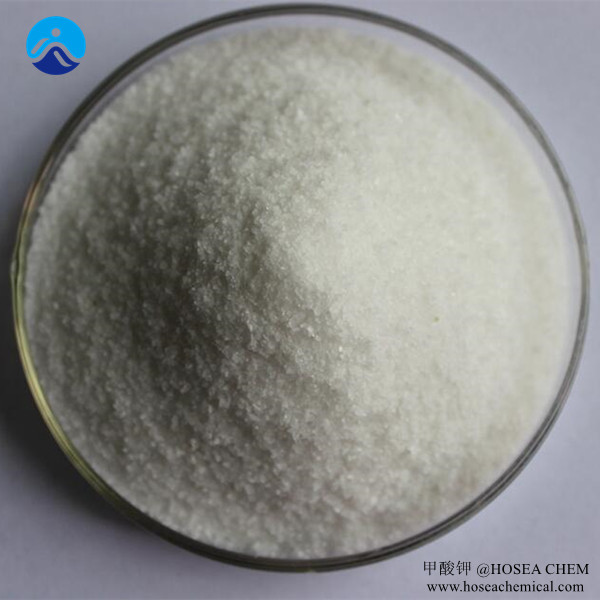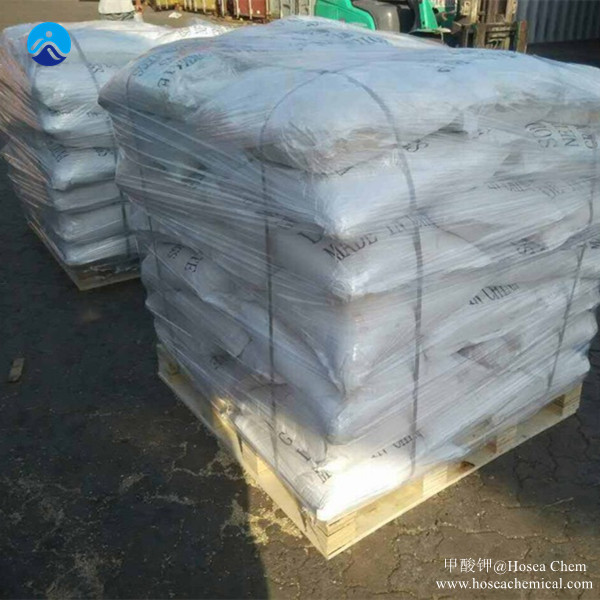 6. Deliver, Shipping And Serving of Potassium Formate
Solid product: Packed in woven bag lined with PP or PE bag of 25KGS or 1000KGS net each.
Liquid product:Packed in 1000L IBC TANK of 1570kgs net each or packed in 200L plastic drum of 320kg net each.
Storage: The product should be kept in shady, dry and ventilated warehouse, prevented from sun and rain, and positioned in some place away from heat and fire.
Delivery Detail: 2 weeks after confirm order.
Shipping: by sea.
Serving:
Ⅰ. over 10 years of export experience.
Ⅱ. 7x24 hours custome service, help you to solve your questions anytime you want.
Ⅲ. Arrange the orders and shipping with cus requests in time, According to the different countries export policy provide complete customs clearance documents.
Ⅳ. Provide a price trend, ensure the clients can know about marketing informations in time.
Ⅴ. Fast response, fast service .Emails will be replied in 12 hours. Ensure your questions will be answered in time.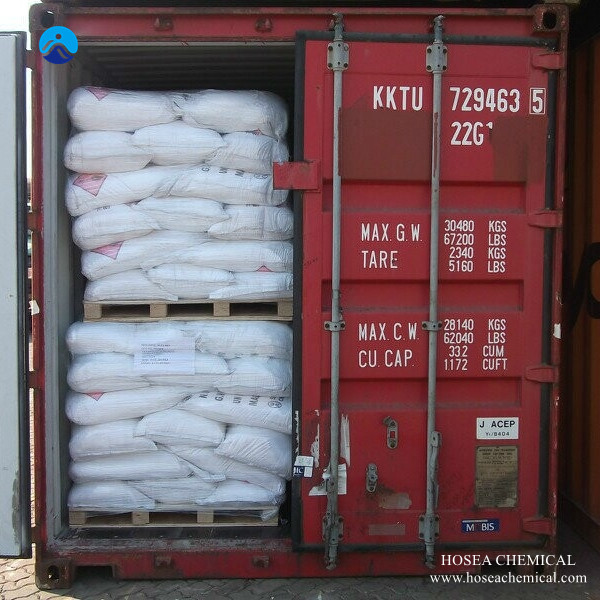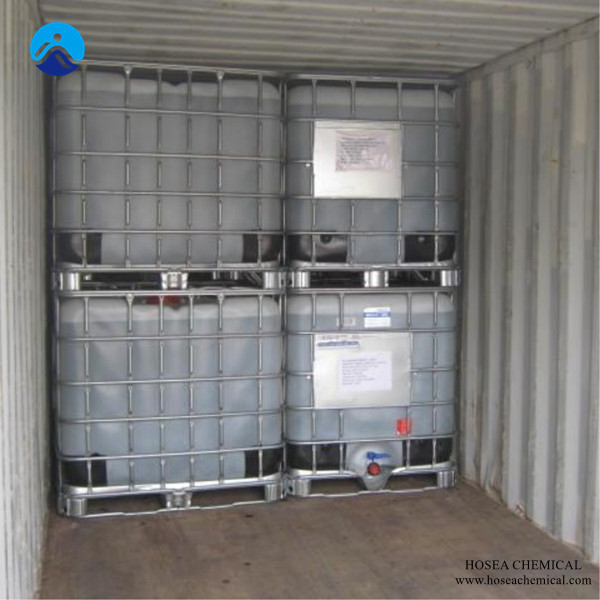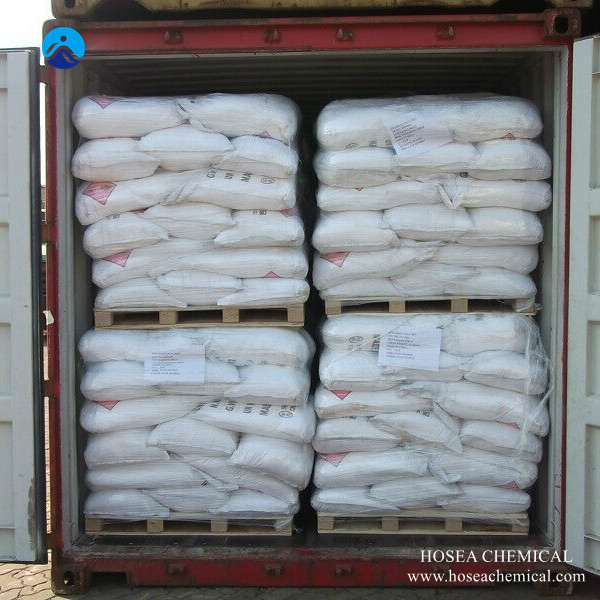 7. FAQ
Q1.What's the payment terms?
T/T or L/C.
Q2.What's the shelf life for the cargos?
Our product's shelf life is 2 years, which is based on dry and ventilated storage.
Q3.What's the delivery time?
We usually deliver the cargos within 10~20 days after receiving customer's prepayment and original LC.
Q4.What documents can we supply?
Commercial Invoice, Packing List, Certificate of analysis, Certificate of Origin, Health Certificate issued by CIQ with embassy legalized, Bill of Loading etc.
The documents will be sent by Express within 24 hours against your full payment.