1.Product introduction of Potassium Hydroxide
CAS : 1310-58-3
HS: 2815200
Chemical Formula: KOH
EINECS No.: 215-181-3
UN: 1813
Hazard Class: 8
Molecular weight: 56.1
Melting point: 360℃
Boiling point: 1324℃
Place of Origin:Shandong, China (Mainland)
Brand Name: Hosea Chem®
Purity: 90%, 95%
Appearance: white flake
Another name: Caustic Potash; KOH.
Potassium hydroxide is a common inorganic base with chemical formula of KOH and molecular weight of 56.1. It is a white powder or flake solid at room temperature.The properties of potassium hydroxide are similar to that of sodium hydroxide, with strong alkaline and corrosive properties. The pH of 0.1 mol/L solution is 13.5.
Potassium hydroxide easily absorbs moisture in the air and deliquesces, and absorbs carbon dioxide to form potassium carbonate.
It is soluble in about 0.6 parts of hot water, 0.9 parts of cold water, 3 parts of ethanol, 2.5 parts of glycerol, slightly soluble in ether.
Hydrogen oxidation produces a great deal of heat when dissolved in water, alcohols, or treated with acids.

Moderate toxicity, half lethal dose (rat, oral) 1230 mg/kg.
2.Product Parameter(Specification) of Potassium Hydroxide

Good quality 95% 90% potassium hydroxide price, KOH Cas No. 1310-58-3 (HG/T3688–2000)
| | | |
| --- | --- | --- |
| Items | Excellent Grade | First Grade |
| KOH | 95.0% | 90% |
| Appearance | White Flakes | White Flakes |
| K2CO3 | 0.5% | 0.5% |
| Cloride(Cl) | 0.005% | 0.005% |
| Fe | 0.0005% | 0.0005% |
| Sulfate(SO42-) | 0.005% | 0.005% |
| Nitrate & Nitrite(N) | 0.0005% | 0.0005% |
| Na | 0.8% | 0.8% |
| Phosphate(PO4) | 0.005% | 0.005% |
| Silica(SiO3) | 0.01% | 0.01% |
| Al | 0.002% | 0.002% |
| Ca | 0.005% | 0.005% |
| Ni | 0.0005% | 0.0005% |
| Heavy Metal( as Pb) | 0.002% | 0.002% |
3.Product Feature And Application of Potassium Hydroxide
1) Used for electroplating, engraving, lithography, etc.
2) Used as the raw material of potassium salt production, such as potassium permanganate, potassium carbonate, etc.
3) In the pharmaceutical industry, it is used for the production of potassium boron hydrogen, antinolastone, salaganol, testosterone propionate, progesterone, vanillin, etc.
4) in the light industry for the production of potash fertilizer soap, alkaline batteries, cosmetics (such as cold cream, cream and shampoo).
5) In the dye industry, used for the production of VAT dyes, such as VAT blue RSN.
6) Used as analytical reagents, saponification reagents, carbon dioxide and water absorbent.[4]
7) In the textile industry, used for printing and dyeing, bleaching and mercerization, and a large number of used as the main raw materials for the manufacture of artificial fiber, polyester fiber, but also used for the manufacture of melamine dye.
8) Also used in metallurgical heating agent and leather degreasing and other aspects.
(Potassium hydroxide Mainly used in alkaline batteries industry, soaps, high-class Detergents and cosmetics industrial, medicine intermediate, potassium chemicals, synthetic rubber, ABS resin, food additive dyestuffs and so on.)
4. Product Details of Potassium Hydroxide

Potassium hydroxide is highly alkaline and corrosive, and its properties are similar to that of sodium hydroxide, causing burns.In the air can absorb water and dissolve, and absorb carbon dioxide gradually into potassium carbonate, 0.1 mol/L solution of pH 13.5.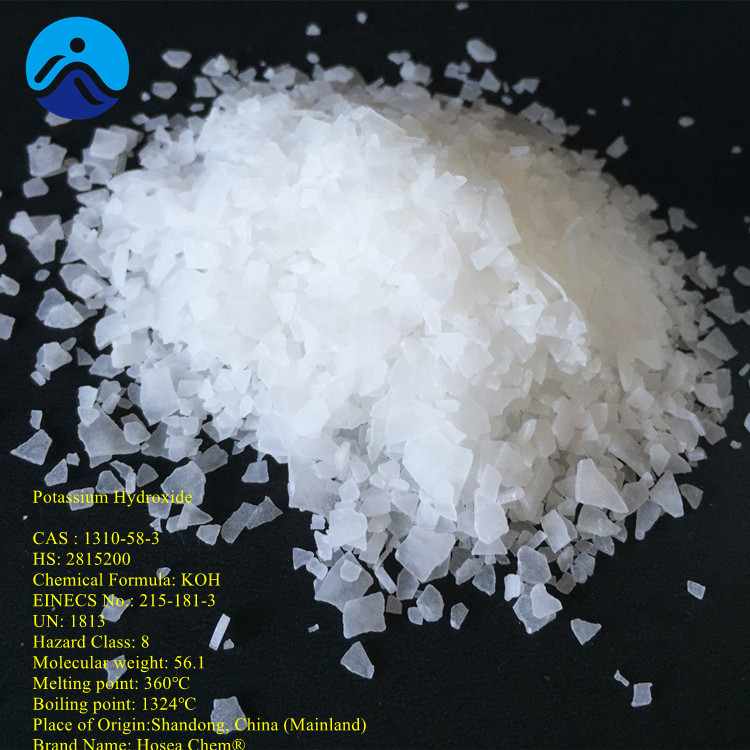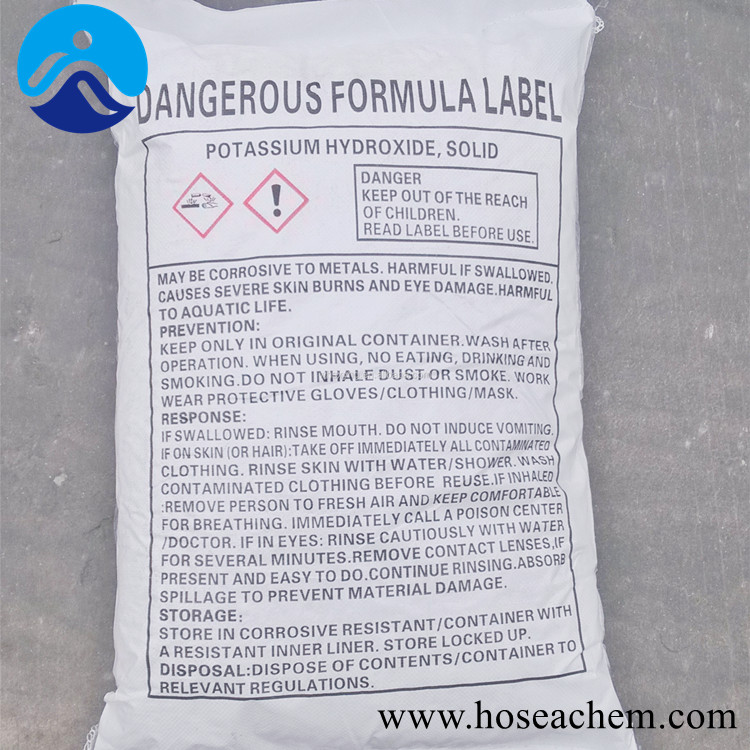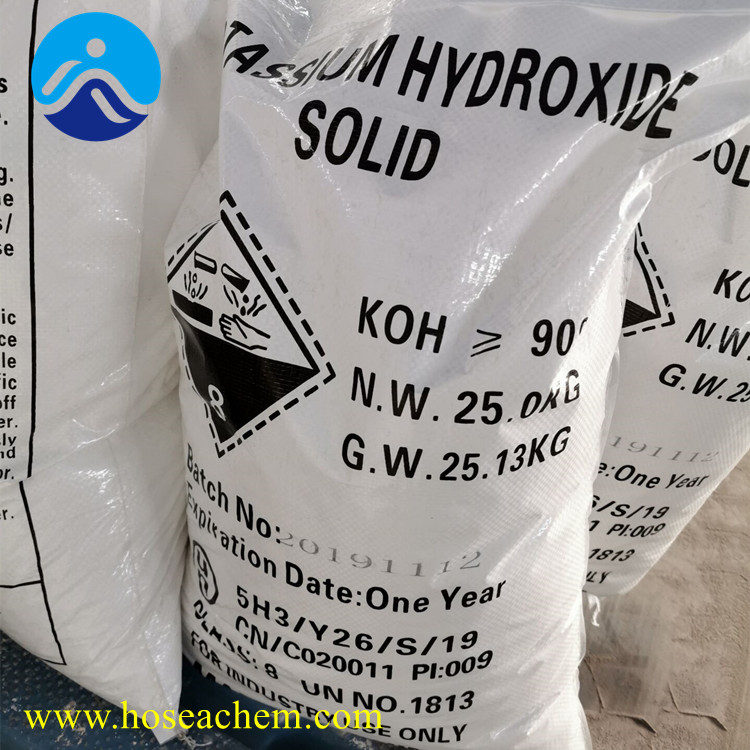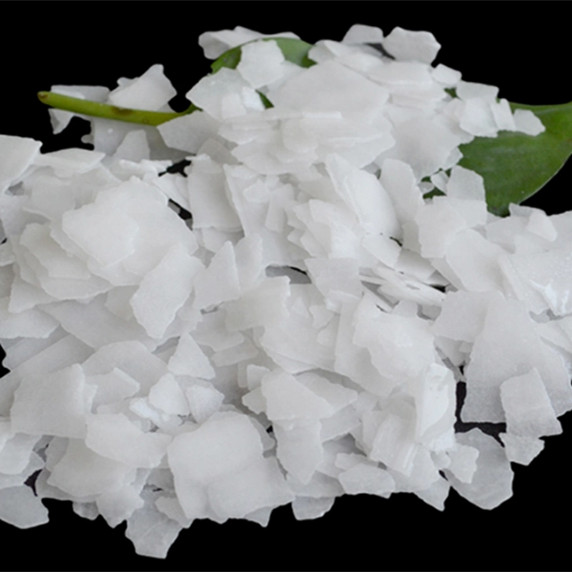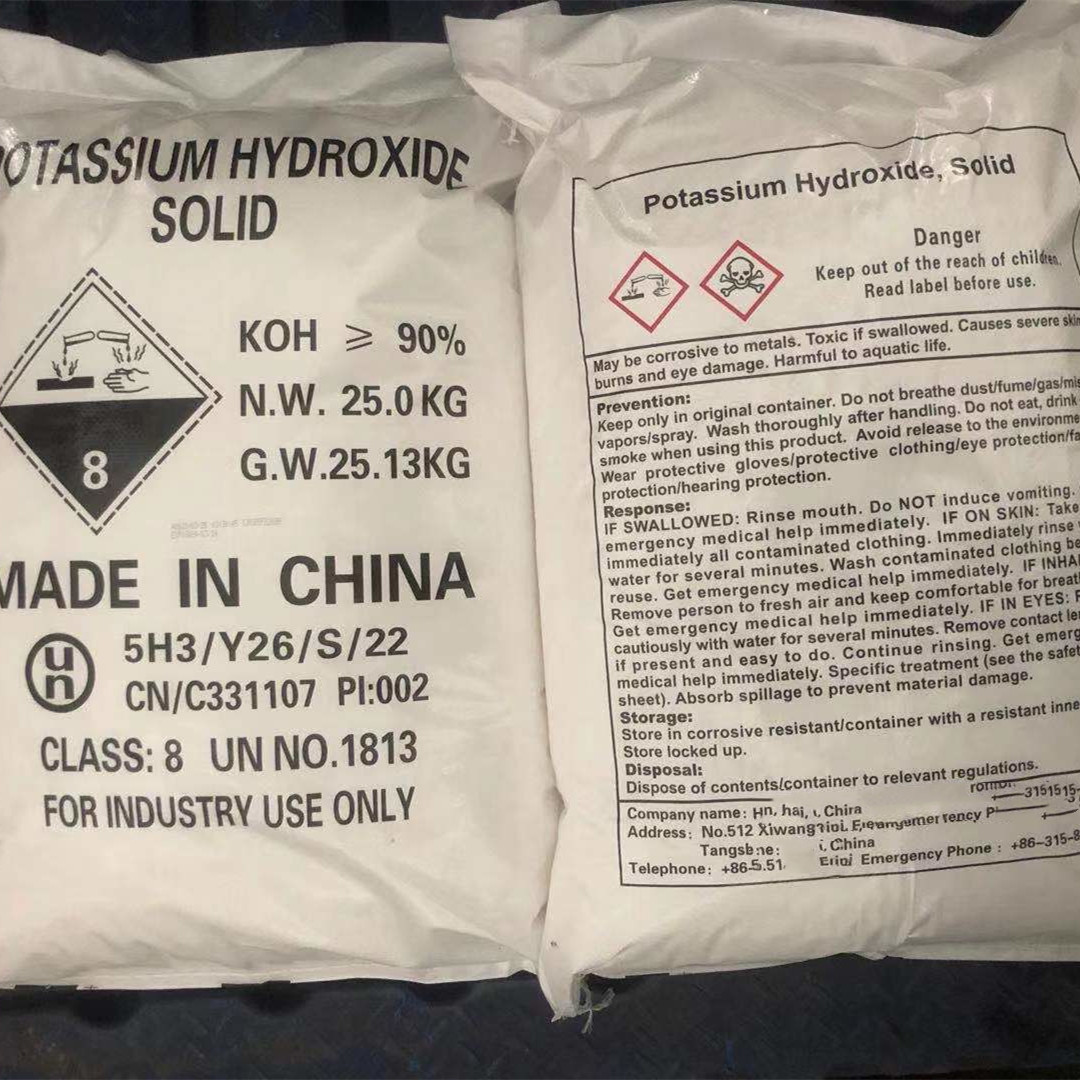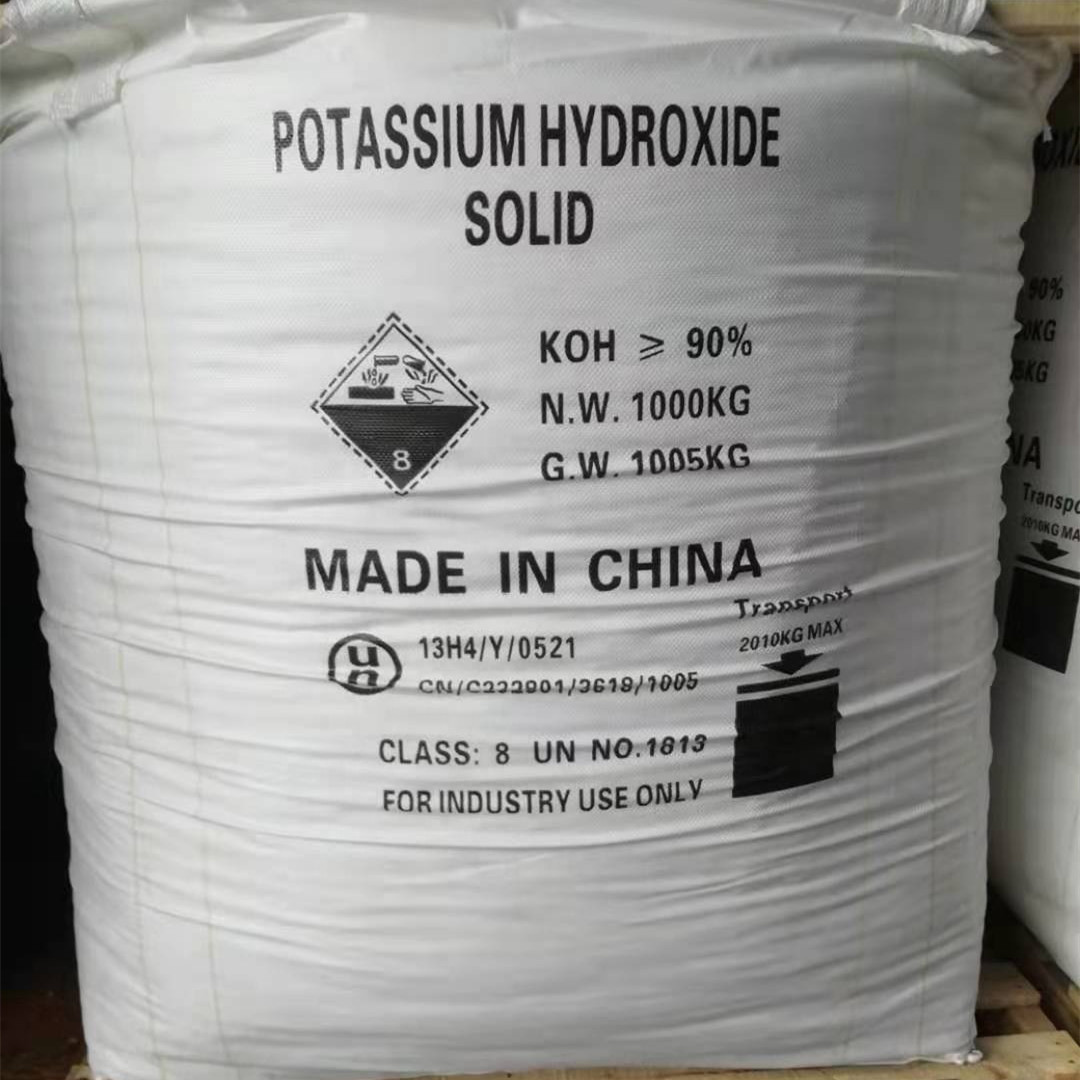 5.Product Qualification of Potassium Hydroxide

With the best prices, good quality, and good service, Hosea Chem® Potassium Hydroxide are highly recognized and praised by our customers. Meantime, we provide technical support of each product and marketing competition survey to help customers further enlarge their business easily.
Sampling is conducted every 2 hours and testing for ensuring the quality .
3rd party inspection can be arranged when loading the container.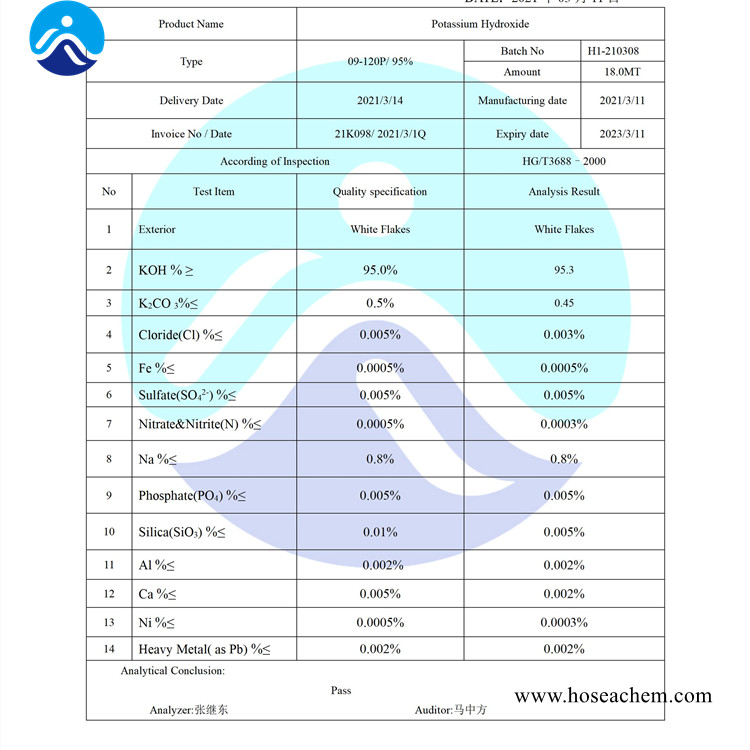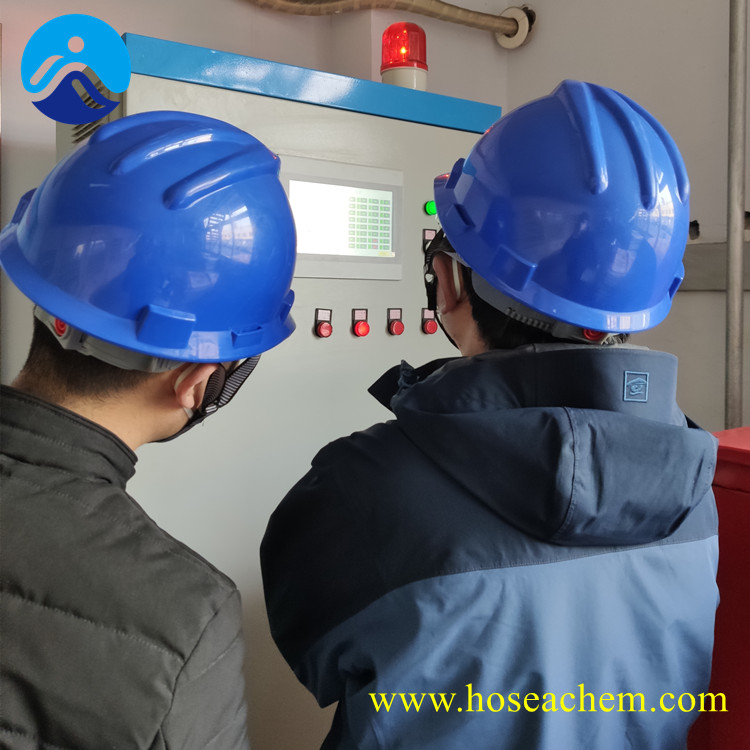 6.Deliver, Shipping And Serving of Potassium Hydroxide

Packaging:
25kg PP/PE bag; 25 Mts per 1x20'FCL without pallet, 21 Mts with pallet.
Storage: Store in a tightly closed container. Store in a cool, dry, well-ventilated area away from incompatible substances. Keep away from strong acids. Keep away from water. Keep away from metals. Keep away from flammable liquids. Keep away from organic halogens.
Delivery Detail: 2 weeks after confirm order.
Shipping: by sea.
Serving:
Ⅰ. over 10 years of export trading experience.
Ⅱ. 7x24 hours custome service, help you to solve your questions anytime you want.
Ⅲ. Arrange the orders and shipping with cus requests in time, According to the different countries export policy provide complete customs clearance documents.
Ⅳ. Provide a price trend, ensure the clients can know about marketing informations in time.
Ⅴ. Fast response, fast service .Emails will be replied in 12 hours. Ensure your questions will be answered in time.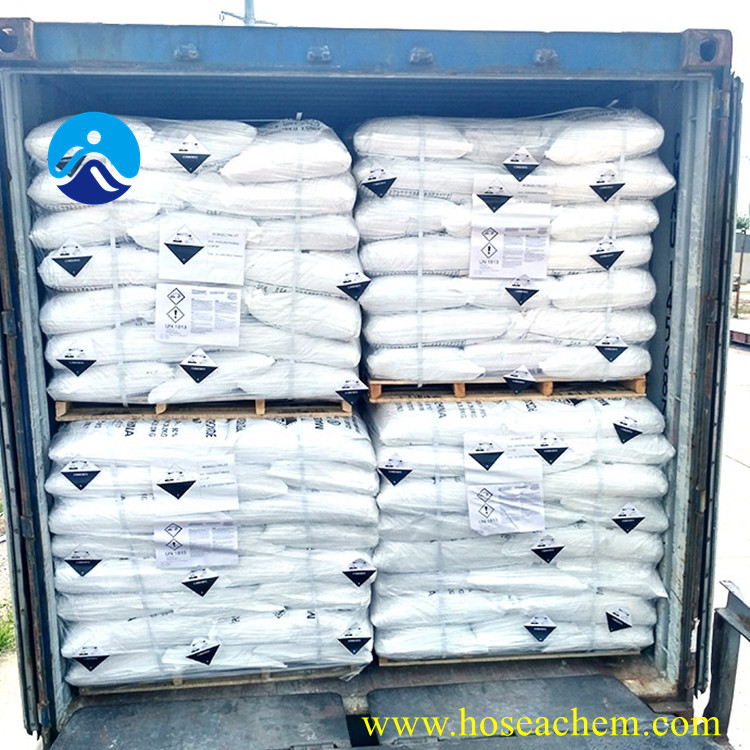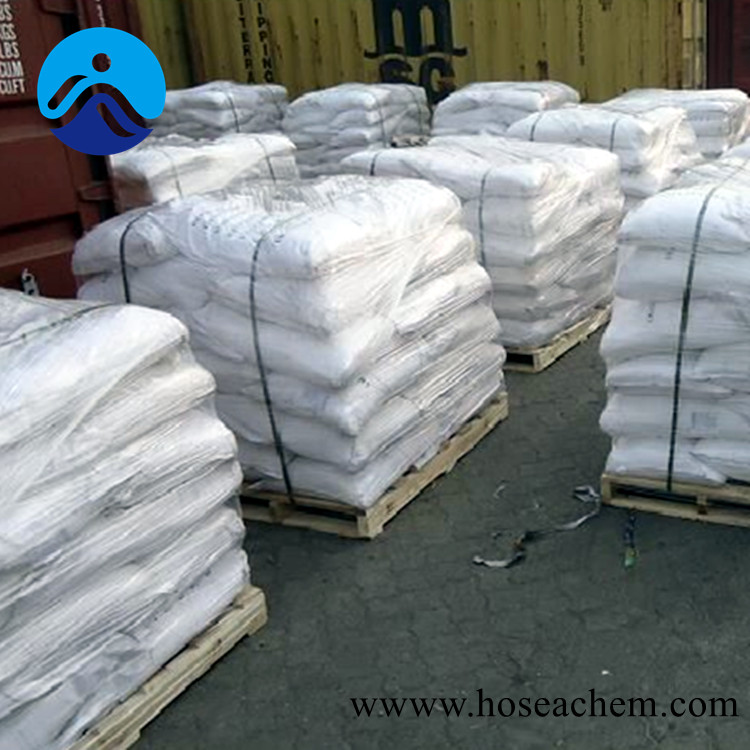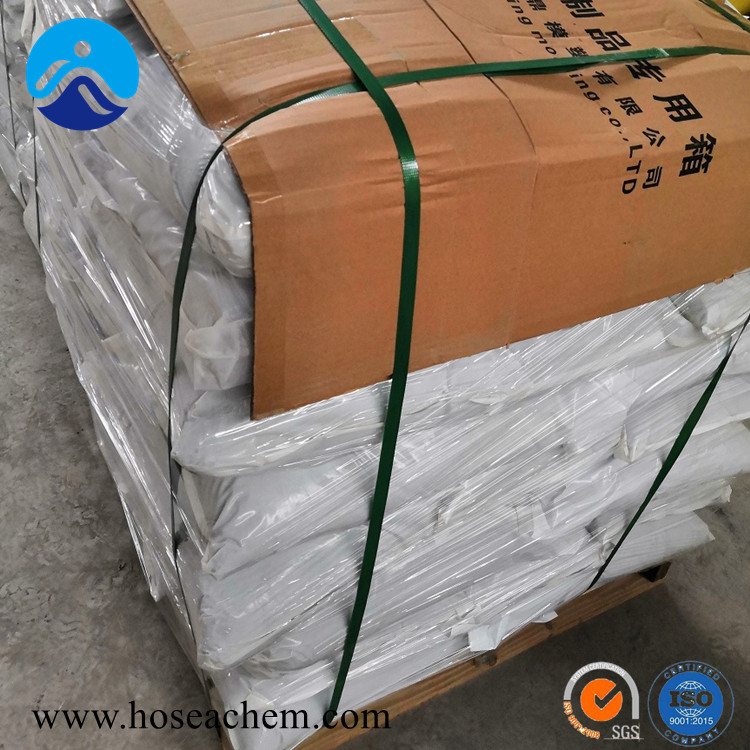 7.FAQ

Q1.What's the payment terms?
T/T or L/C.
Q2.What's the shelf life for the cargos?
Our product's shelf life is 2 years, which is based on dry and ventilated storage.
Q3.What's the delivery time?
We usually deliver the cargos within 10~25 days after receiving customer's prepayment and original LC.
Q4.What documents can we supply?
Commercial Invoice, Packing List, Certificate of analysis, Certificate of Origin, Health Certificate issued by CIQ with embassy legalized, Bill of Loading etc.
The documents will be sent by Express within 24 hours against your full payment.