1. Product introduction of Ethyl acetate
CAS : 141-78-6
HS:29153100
Chemical Formula: C4H8O2
EinecsNo.: 205-500-4
UN: 1173 3/PG 2
Molecular weight: 88.11
Melting point: −84 °C(lit.)
Boiling point: 76.5-77.5 °C(lit.)
Density: 0.902g/ml
Place of Origin: Shandong, China (Mainland)
Brand Name: Hosea Chem®
Appearance: Colorless clear liquid.
Another name: Ethyl acetate for industrial use; Acetic acid ethyl ester; EA; Ethyl acetic ester; acetidin.
Ethyl acetate is a colorless, fruit-scented flammable liquid.Miscible with ether, alcohol, halogenated hydrocarbon, aromatic hydrocarbon and other organic solvents, slightly soluble in water.
2. Product Parameter(Specification) of Ethyl acetate
Item

Index

Superior

First-class

Qualified

Appearance odor

Colorless clear liquid, Characteristic odor, No peculiar smell, No residual odor

Ethyl acetate w% ≥

99.7

99.5

99.0

Ethanol w% ≤

0.10

0.20

0.50

Moisture w% ≤

0.05

0.10

Acidity(as acetic acid), w/%≤

0.004

0.005

Chroma (Pt-Co)/Hazen ≤

10

Density (P20)(g/cm3)

0.0897~0.902

Evaporation deposits, w% ≤

0.001

0.005
3. Product Feature And Application of Ethyl acetate

1) Ethyl acetate is the permitted use of edible spices, can be used in a small amount of magnolia, ylang ylang, osmanthus, rabbit ear flower and flower dew water, fruit flavor and other flavors as the first fragrance to promote the use of fresh fruit fragrance, especially for perfume flavor, has the effect of mellow.
2) Ethyl acetate is suitable for cherry, peach, apricot, grape, strawberry, raspberry, banana, pear, pineapple, lemon, melon and other edible flavor.
3) ethyl acetate is also used in liquor flavors such as brandy, whisky, rum, yellow rice wine, white wine, etc.
4) Ethyl acetate is one of the most widely used fatty acid esters. It is a fast drying solvent with excellent solubility. It is an excellent industrial solvent and can also be used as an eluent for column chromatography.Nitrate fiber, ethyl fiber, chlorinated rubber and vinyl resin, cellulose acetate ester, cellulose butyl acetate and synthetic rubber, can also be used in photocopier liquid nitro fiber ink.Can be used as adhesive solvent, paint thinner.Ethyl acetate is a highly efficient solvent for many kinds of resins, which is widely used in the production of ink and artificial leather.Used as analytical reagent, chromatographic analysis reference material and solvent.
5) Ethyl acetate can be used as cleaning agent in textile industry.
6) Ethyl acetate in the food industry, can be used as a special modified alcohol fragrance extraction agent, but also used in pharmaceutical process and organic acid extraction agent.
7) Ethyl acetate is also used in the manufacture of dyes, medicines and spices.
8) Determination of bismuth, gold, iron, mercury, oxidizer and platinum by ethyl acetate.
9) Ethyl acetate is used as the standard material for calibration of thermometers in the separation of sugars.
10) Ethyl acetate was sequentially analyzed as a protein in biochemical studies.
11) Ethyl acetate can be used for environmental protection and pesticide residue analysis.
4. Product Details of Ethyl acetate
Ethyl acetate, also known as ethyl acetate, is an ester with a functional group -COOR (double bond between carbon and oxygen), which can produce alcoholysis, ammonolysis, transesterification, reduction and other common reactions of general esters.Low toxicity, sweet taste, high concentration of pungent smell, volatile, has excellent solubility, fast drying, widely used, is an important organic chemical raw materials and industrial solvent.It belongs to the first grade flammable products, it should be stored in low temperature ventilated place, keep away from the ignition source.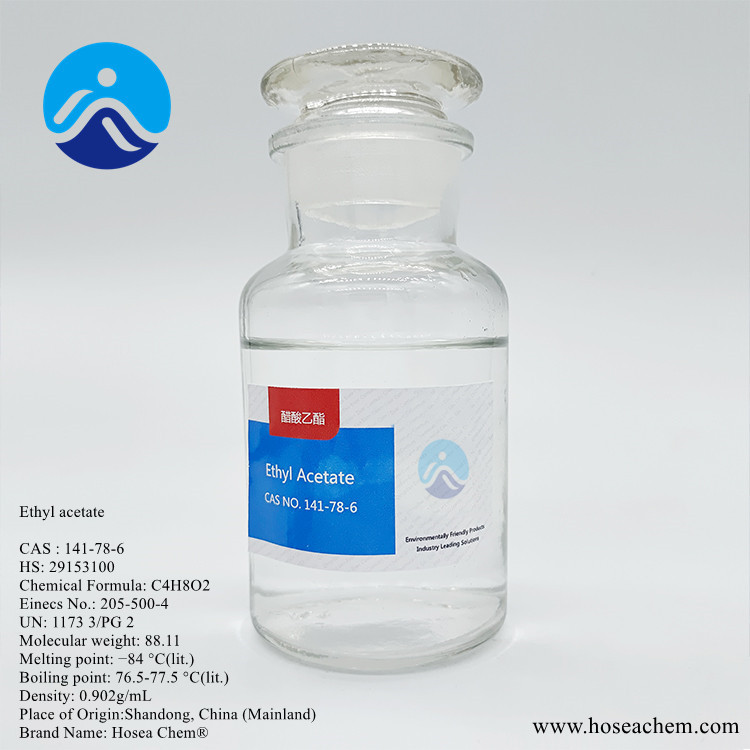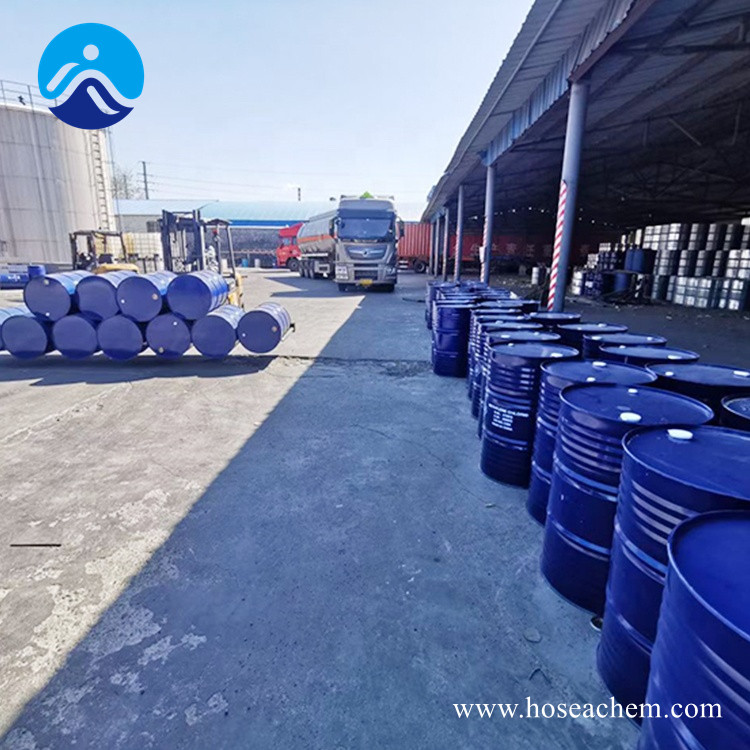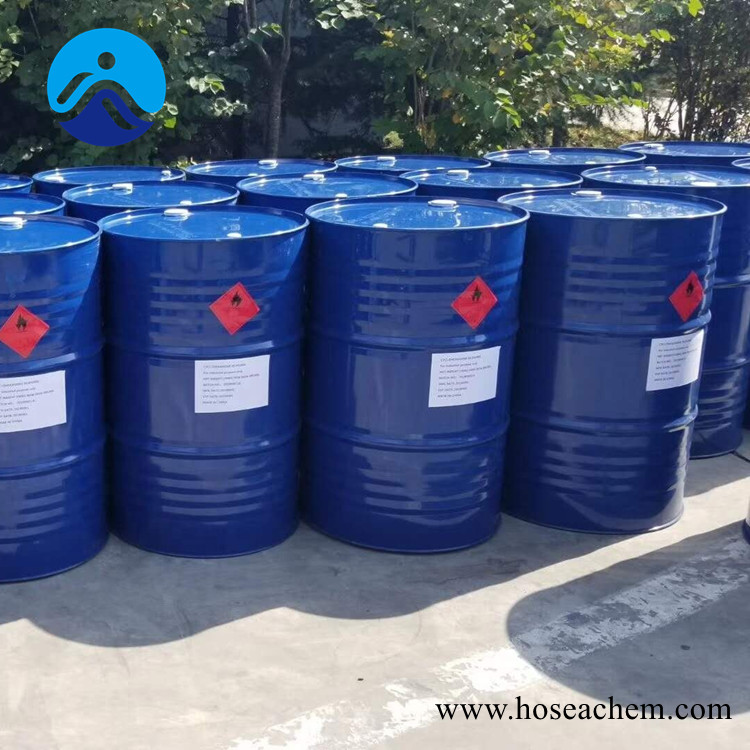 5. Product Qualification of Ethyl acetate
With the best prices, good quality, and good service, Hosea Chem® Ethyl acetate are highly recognized and praised by our customers. Meantime, we provide technical support of each product and marketing competition survey to help customers further enlarge their business easily.
Sampling is conducted every 2 hours and testing for ensuring the quality .
3rd party inspection can be arranged when loading the container.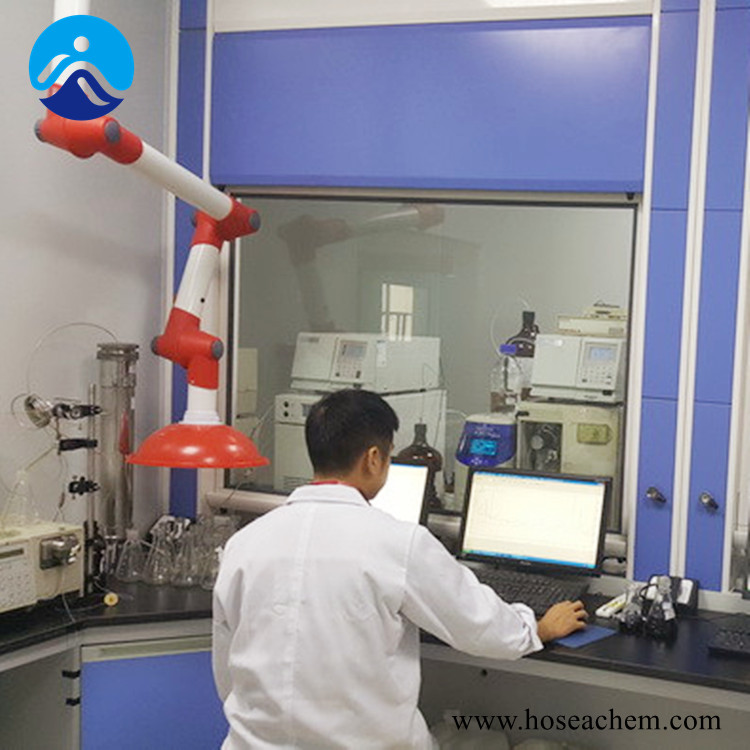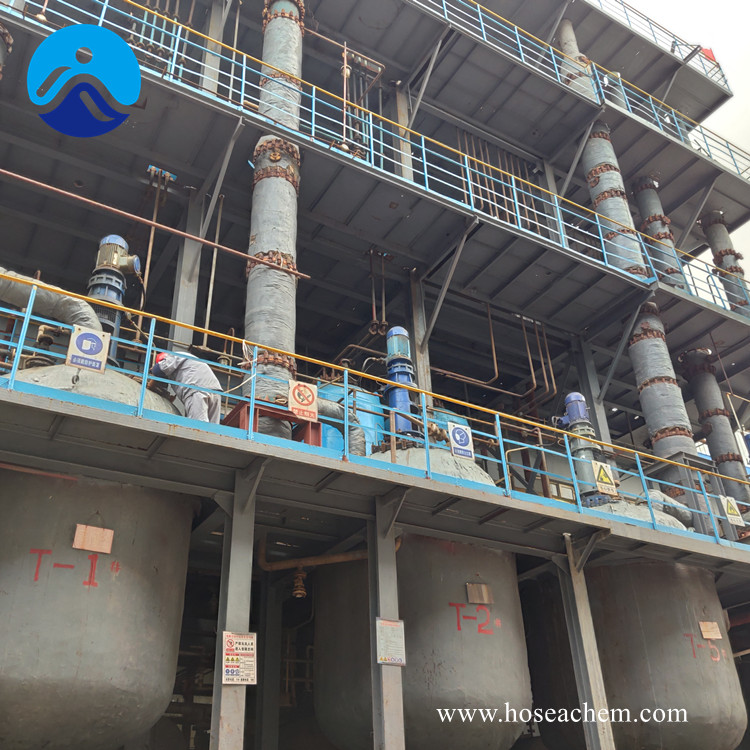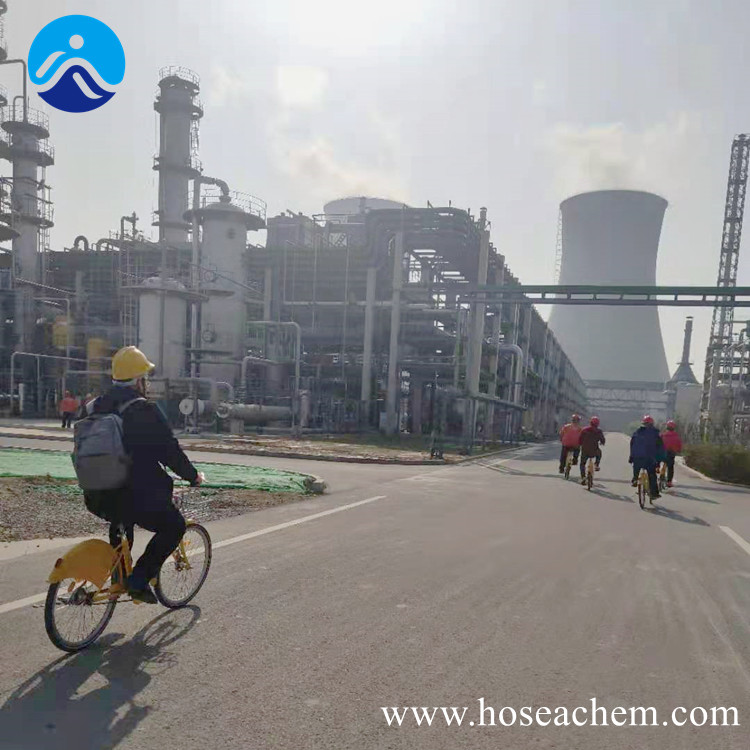 6. Deliver, Shipping And Serving of Ethyl acetate
Packaging:
180Kg/Drum, 80Drums/ 14.4Mt/20'FCL
180Kg/Drum,132Drums/23.76Mt/40'FCL.
Storage:
Warehouse should be ventilated, low temperature, dry;
Store separately from oxidants, acids and bases.
Delivery Detail: 2 weeks after confirm order.
Shipping:by sea.
Serving:
Ⅰ. over 10 years of export trading experience.
Ⅱ. 7x24 hours custome service, help you to solve your questions anytime you want.
Ⅲ. Arrange the orders and shipping with cus requests in time, According to the different countries export policy provide complete customs clearance documents.
Ⅳ. Provide a price trend, ensure the clients can know about marketing informations in time.
Ⅴ. Fast response, fast service .Emails will be replied in 12 hours. Ensure your questions will be answered in time.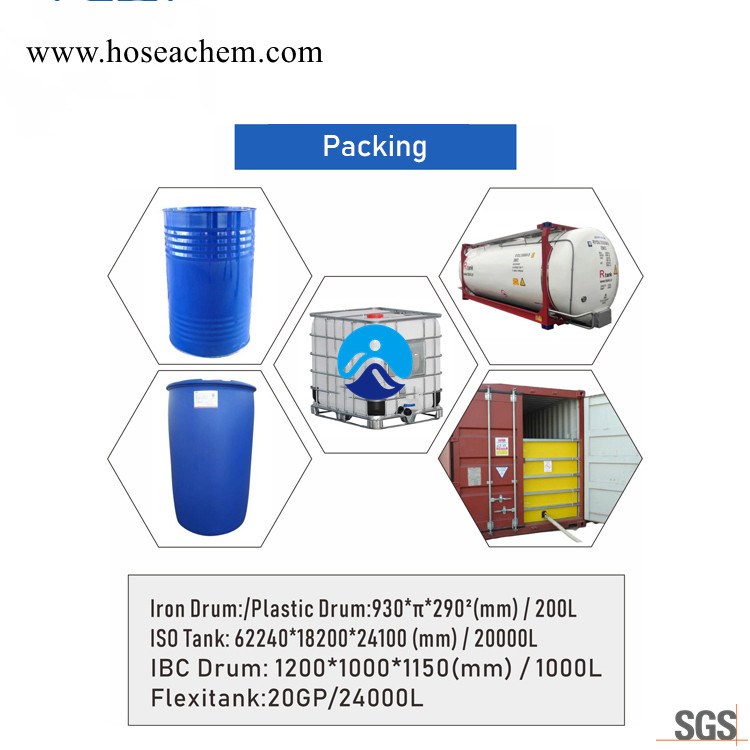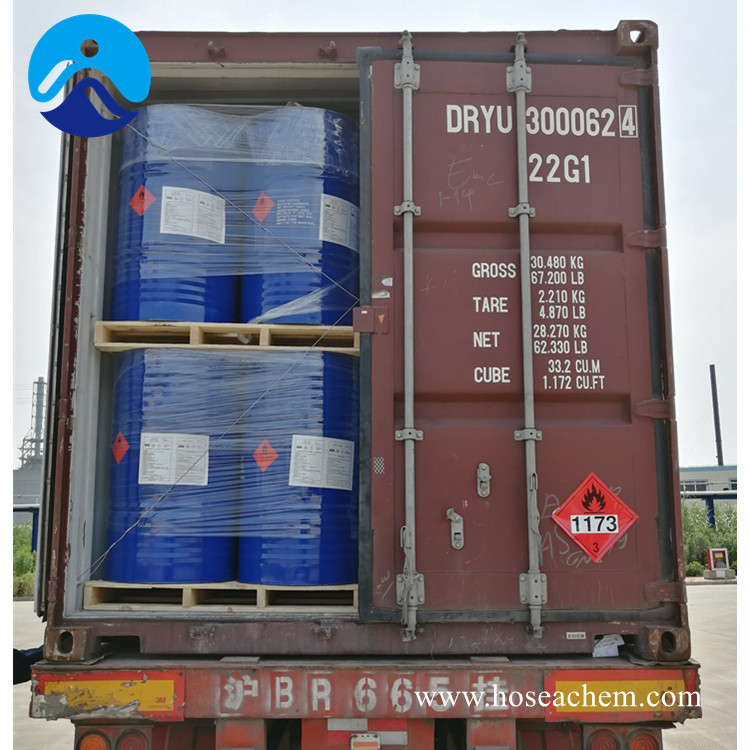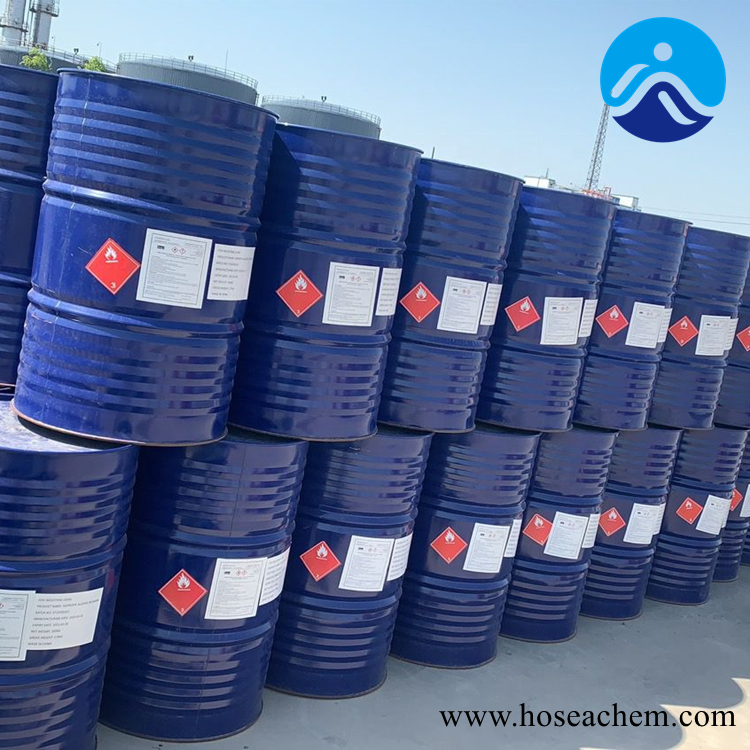 7. FAQ
Q1.What's the payment terms?
T/T or L/C.
Q2.What's the shelf life for the cargos?
Our product's shelf life is 2 years, which is based on dry and ventilated storage.
Q3.What's the delivery time?
We usually deliver the cargos within 10~25 days after receiving customer's prepayment and original LC.
Q4.What documents can we supply?
Commercial Invoice, Packing List, Certificate of analysis, Certificate of Origin, Health Certificate issued by CIQ with embassy legalized, Bill of Loading etc.
The documents will be sent by Express within 24 hours against your full payment.