1.Product introduction of Ferric chloride
CAS : 7705-08-0
HS: 2827399000
Chemical Formula: FeCl3
Molecular weight: 162.204
EINECS No.: 231-729-4
UN: 1773
Density: 2.6 g/cm3
Melting point: 306℃
The boiling point: 316℃
Place of Origin:Shandong, China (Mainland)
Brand Name: Hosea Chem®
Appearance: Black crystalline powder
Another name: Ferric Chloride Anhydrous; FeCl3 96%; Ferric Chloride Anhydrous FeCl3; Iron (III) Chloride; Ferric Chloride Price; Ferric Chloride Manufacturer; Perchloruredefer ( french); TDA Reagent; Tryptophan Deaminase Reagent; BOD Iron(III) Chloride Solution D; Ferric Trichloride; Ferric trichloride solution; Ferric Perchloride.

Hosea Chem® Ferric chloride is a dark gray to black powder that appears dark red under direct light.Easy to absorb moisture, easy to absorb water in the air into crystalline ferric chloride (FeCl3·6H2O). It breaks down into ferrous chloride and chlorine gas at high temperatures. Soluble in water, ethanol, ether and acetone, slightly soluble in carbon disulfide, almost insoluble in ethyl acetate.Corrosive to metals.
2. Product Parameter(Specification) of Ferric chloride
Ferric Chloride Anhydrous 96%
| | | |
| --- | --- | --- |
| Component | Typical | ≥96.0 |
| Ferrous Chloride ( FeCl2) w/% | 1.8 | ≤1.5 |
Ferric Chloride Anhydrous 98%
| | | |
| --- | --- | --- |
| Component | Typical | ≥98.0 |
| Ferrous Chloride ( FeCl2) w/% | 0.7 | ≤1.0 |
3.Product Feature And Application of Ferric chloride

1)Water treatment: Ferric Chloride used to form floc out of the effluent and make the effluent transparent & free from impurities.
2)Metallurgical industry: Ferric Chloride is corrosive for electronic printed board, chlorinating agent.
3)Dye industry: Used as oxidant and mordant.
4)Organic synthesis: Used as catalyst, oxidant, and chlorinating agent.
5)Print industry: Necessary for the etching of photogravure plates for printing photographic and fine art images in intaglio and for etching rotogravure cylinders used in the printing industry.
6)Medicine: Used in veterinary practice to treat overcropping of an animal's claws, particularly when the overcropping results in bleeding.
7)Raku ware firing: Used in a technique of Raku ware firing, the iron coloring a pottery piece shades of pink, brown, and orange.
8)Other uses: Used for making ferric salt, pigment as raw material.
4.Product Details of Ferric chloride

Ferric chloride is a covalent compound, it also known as ferric chloride, chemical formula FeCl3, it is a black powder. it easily soluble in water and has a strong water absorption, it can absorb the water in the air and deliquescent, by six water ferric chloride lost six crystal water system.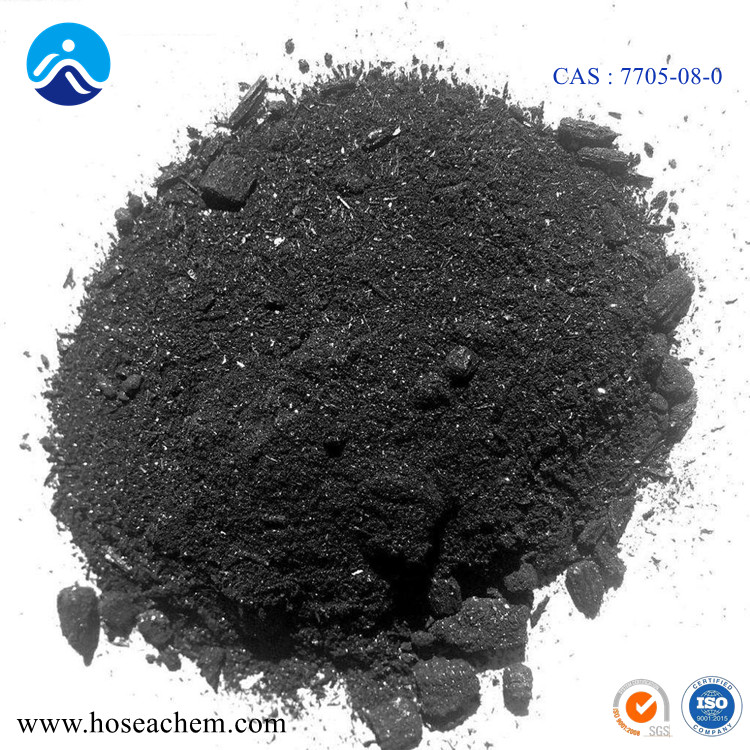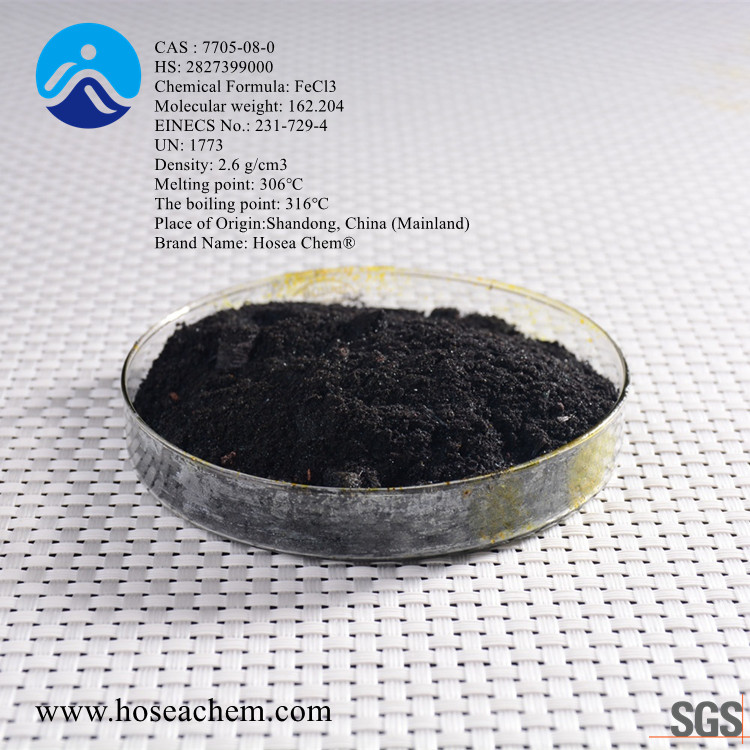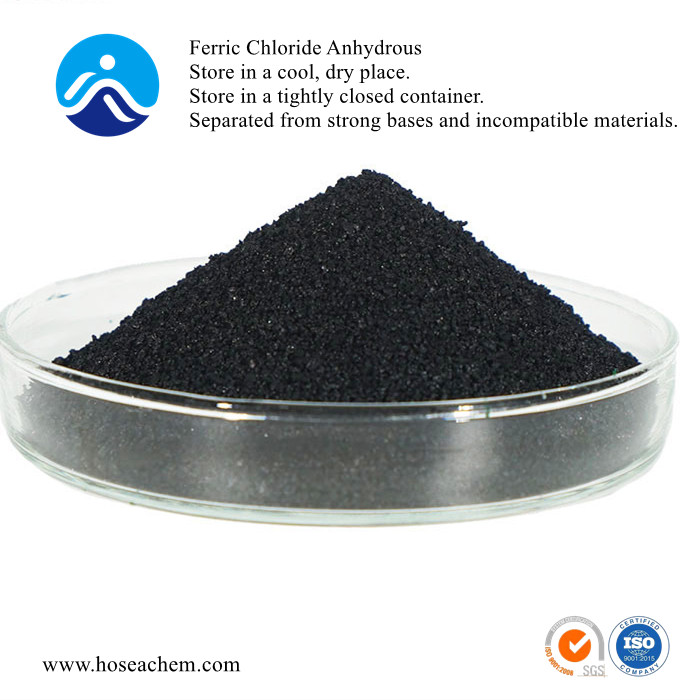 5.Product Qualification of Ferric chloride

With the best prices, good quality, and good service, Hosea Chem® Ferric chloride are highly recognized and praised by our customers. Meantime, we provide technical support of each product and marketing competition survey to help customers further enlarge their business easily.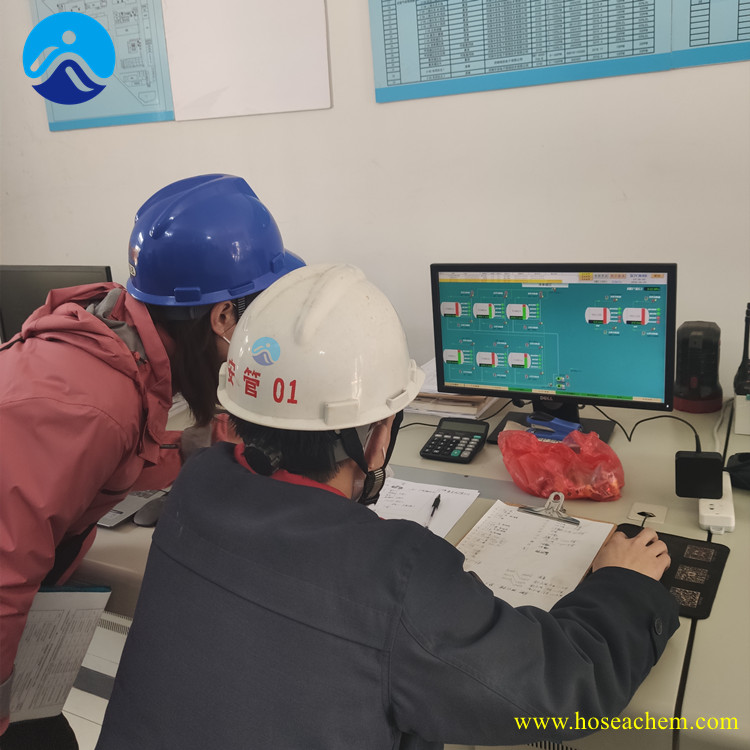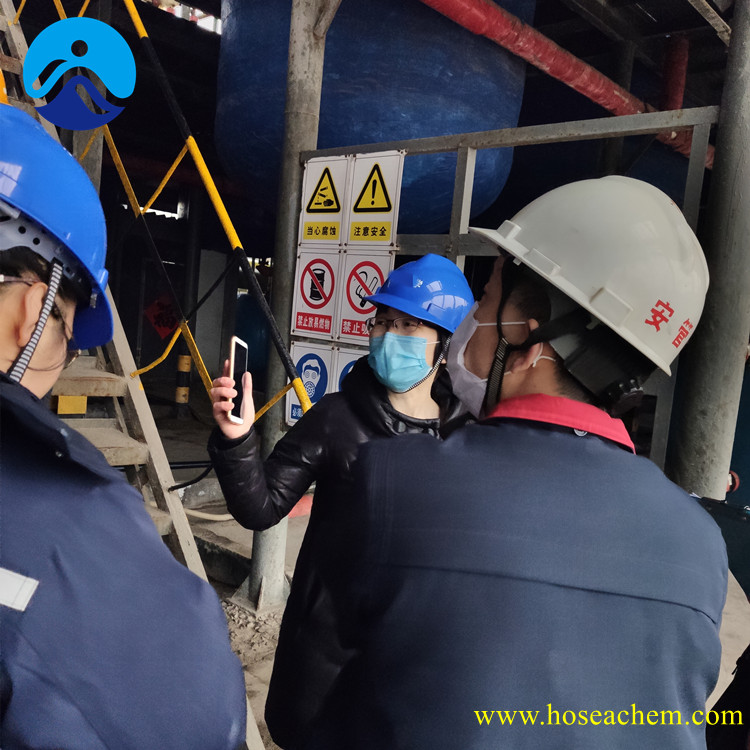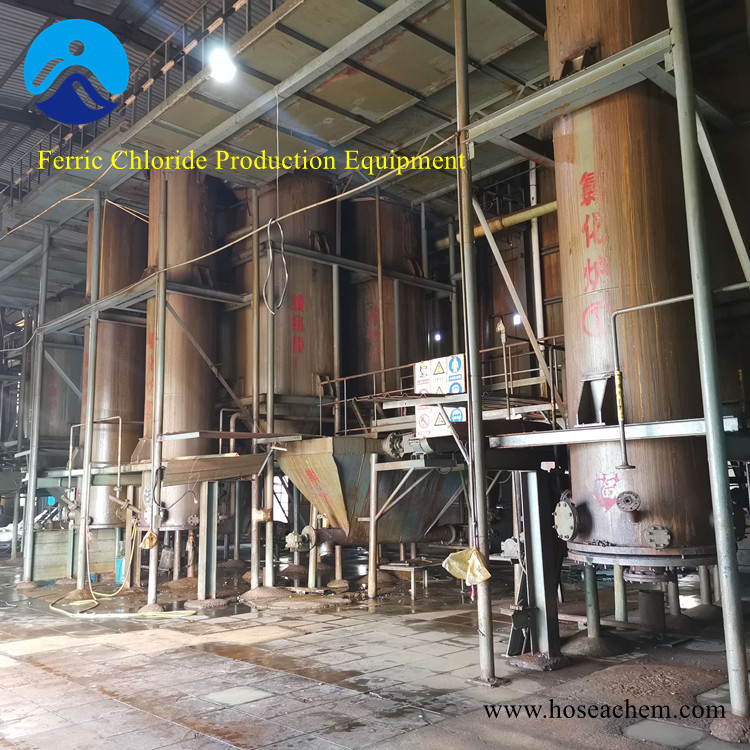 6.Deliver, Shipping And Serving of Ferric chloride

Packaging: In net 50kg drums. 23MT/20'FCL.
Storage: Store in a cool, dry place. Store in a tightly closed container. Separated from strong bases and incompatible materials.
Delivery Detail: 2 weeks after confirm order.
Shipping: by sea.
Serving:
Ⅰ. over 10 years of export trading experience.
Ⅱ. 7x24 hours custome service, help you to solve your questions anytime you want.
Ⅲ. Arrange the orders and shipping with cus requests in time, According to the different countries export policy provide complete customs clearance documents.
Ⅳ. Provide a price trend, ensure the clients can know about marketing informations in time.
Ⅴ. Fast response, fast service .Emails will be replied in 12 hours. Ensure your questions will be answered in time.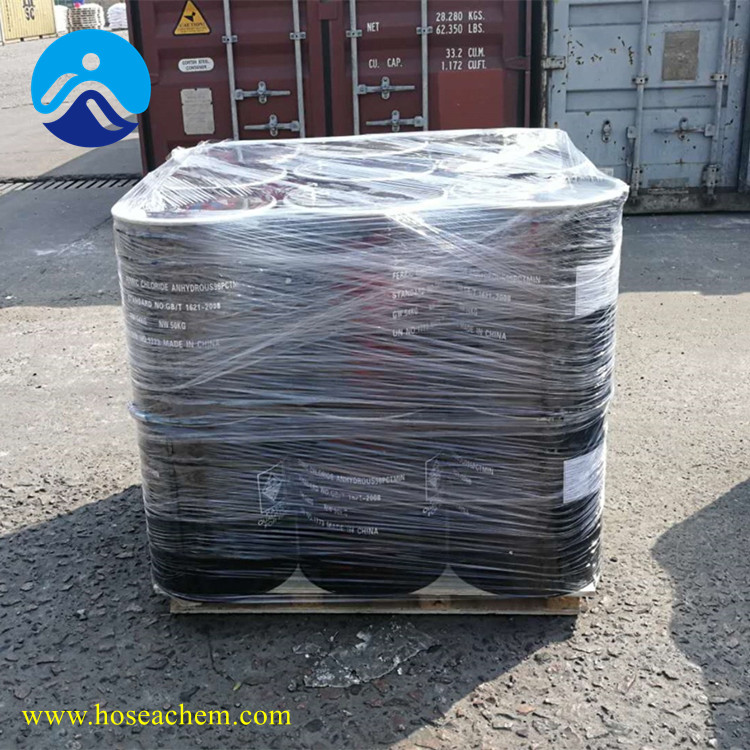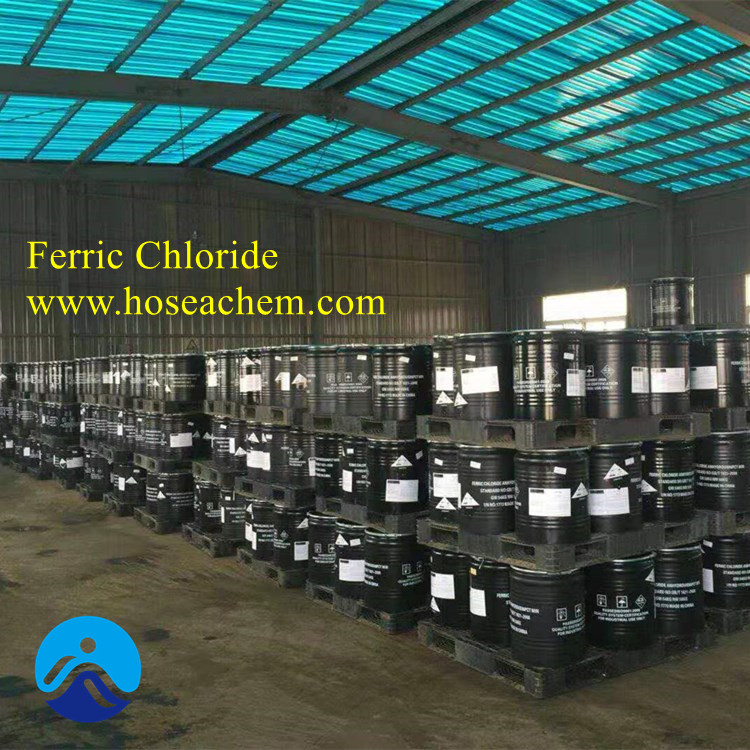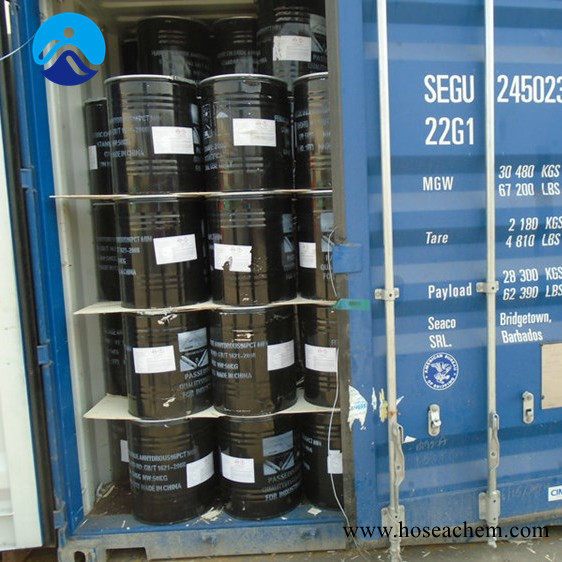 7.FAQ
Q1.What's the payment terms?
T/T or L/C.
Q2.What's the shelf life for the cargos?
Our product's shelf life is 2 years, which is based on dry and ventilated storage.
Q3.What's the delivery time?
We usually deliver the cargos within 10~25 days after receiving customer's prepayment and original LC.
Q4.What documents can we supply?
Commercial Invoice, Packing List, Certificate of analysis, Certificate of Origin, Health Certificate issued by CIQ with embassy legalized, Bill of Loading etc.
The documents will be sent by Express within 24 hours against your full payment.